Nectar Protector Jr Clear Ant Guard Moat for Hummingbird Feeders
Nectar Protector Jr Clear Ant Guard Moat for Hummingbird Feeders
Availability:
Usually ships in 24 hours if in stock
---
Product Description
Nectar Protector Jr Clear Ant Guard Moat for Hummingbird Feeders
Nectar Protector Jr.-Clear. Ant deterrent which holds twice the amount of water than others meaning it does not have to be refilled as frequently.
Just attach (with S hook, included) above either your hummingbird, oriole, or friut feeders and fill with water.
Birds Feeders without ants attract more birds!
PROUDLY MADE IN USA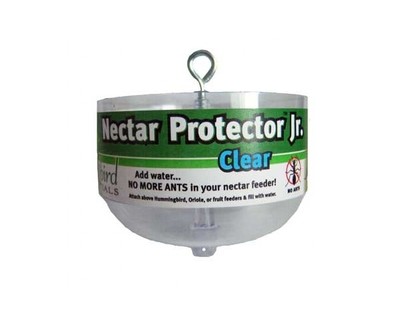 Find Similar Products by Tag
Find Similar Products by Category
Customers Who Viewed This Product Also Viewed