Perfect Little Brush Clean Hummingbird Oriole Feeder Ports
Perfect Little Brush Clean Hummingbird Oriole Feeder Ports
Availability:
Usually ships in 24 hours if in stock
Sorry but this item is currently unavailable.
Please check back at a later stage.
---
Product Description
Droll Yankees
Perfect Little Brush
Perfect Little Brushes are just the right size to clean hummingbird ports, but they're also the perfect answer to loads of other cleaning quandaries. Keep them near the kitchen sink and you'll find a plethora of uses for them. Here are just a few: Sippee cup spouts, straws, venturi on your gas grill, jewelry, car detailing, gun cleaning, furniture refinishing.
Features: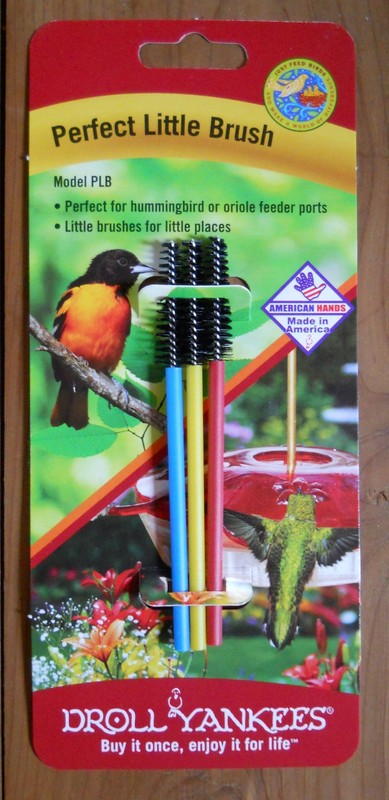 Find Similar Products by Tag
Find Similar Products by Category
Customers Who Viewed This Product Also Viewed